Hanging Facade Tile Systems
Steffen Sten ApS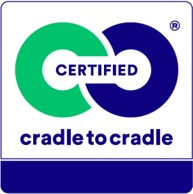 Bronze
| | |
| --- | --- |
| Certification Number | 5638 |
| Valid until: | 11 August, 2024 |
Product Description
Ceramic clay tile for façades and roofs. Suitable for renovation objects and new buildings. The sub-construction for the facade tiles are especially fitted metal profiles. The tiles come in different shapes and colors.
This certificate covers the following products:
Scandic Twin Hanging Facade Tile Systems in the size 220/240/13 mm which comes in 11 colors: natural red, nero engobed, mahogny engobed, zink engobed, wood engobed, rusty engobed, patina engobed, okker engobed, yellow engobed, grey engobed, granite engobed.

Nordic Hanging Facade Tile Systems in the dimensions 400/175/15 mm and 400/250/15 mm and in eight colors each (Nordic has 16 variations in total). Colors: Rusty red, Fehmarn red, Corton red, Caldera, Loogsand, Vulcano, Narvik, Tromsø.

This certification is considered provisional pending completion of the manufacturing facility site visit, which was postponed due to global travel restrictions.

Please see the List of Certified Products (available on the Cradle to Cradle Certified Product Registry) for all products covered within this certificate.
Other products in this category