Get Certified
Does your company have the ambition to become a circular economy pioneer? Do you want your products to be globally recognized as healthy, circular and responsibly made? Are you ready to start a future-proof business transformation that is rooted in both innovation and sustainability?
To date, more than 34,000 products have been Cradle to Cradle Certified® across a variety of categories including building materials, interior finishes, furniture and household products, automotive, consumer electronics, textiles and apparel, cosmetics and personal care, cleaning products, paper, packaging and polymers.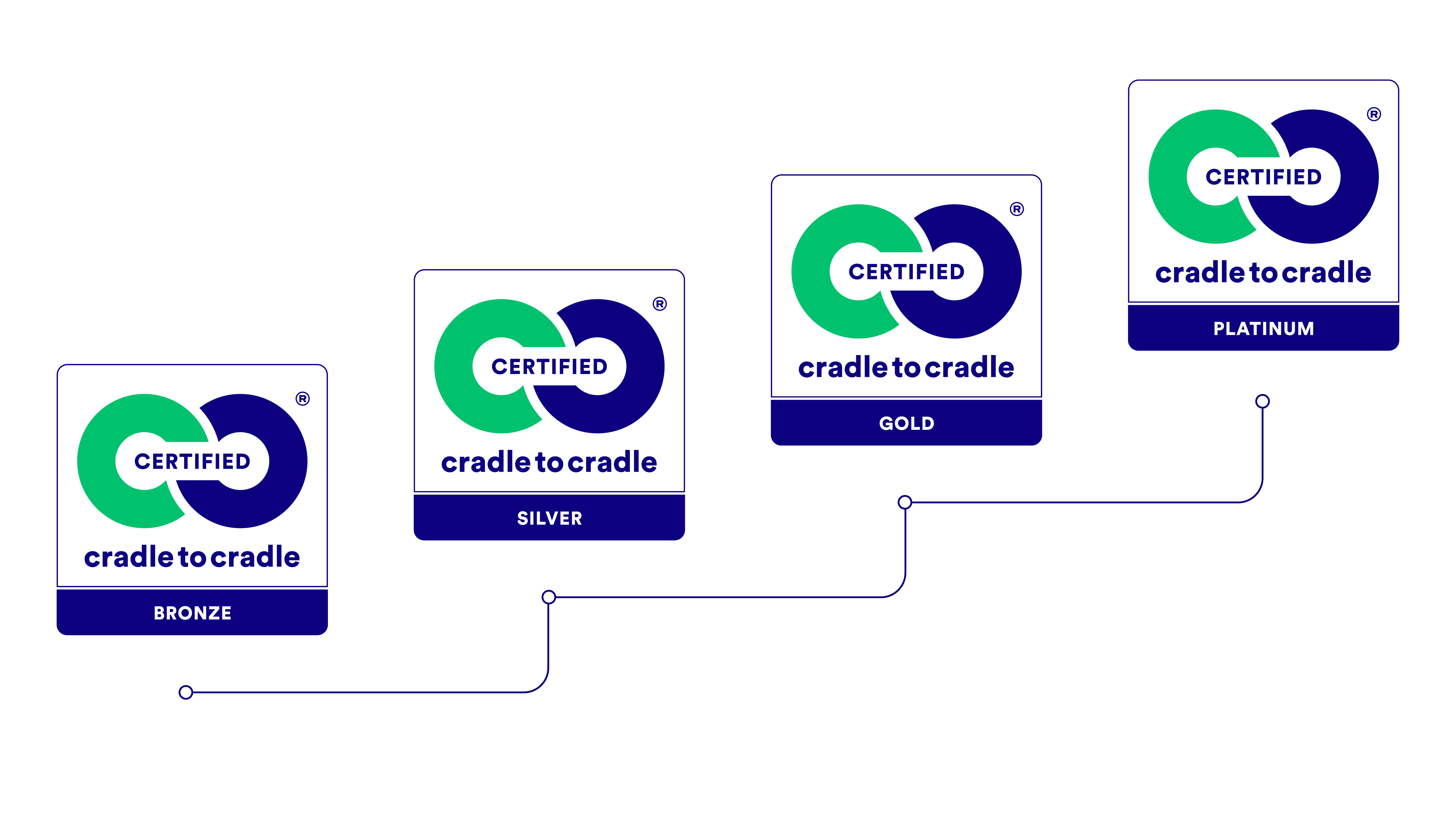 Ascending Achievement Levels
Any eligible product or material that meets the requirements of the Cradle to Cradle Certified Product Standard can receive certification. The certification is awarded based upon four ascending levels of achievement: Bronze, Silver, Gold and Platinum, according to the product's performance in each category. The product's lowest category achievement level determines its overall certification level to encourage evolution and continued innovation.
Independent Assessment
Companies work with an independent assessment body to assess and verify a product's performance across each of the Cradle to Cradle Certified performance categories. Products with active certification are listed in our publicly available Cradle to Cradle Certified Products Registry.
Triennial Recertification
Under Version 4.0, recertification is required every three years and companies need to show measurable improvement to re-certify. This provides a pathway to measurable improvements and innovation, encouraging and rewarding continuous improvement towards positive impacts over time.
Our Global Community
The Cradle to Cradle Certified® Products Program has been guiding leading brands, designers, retailers and manufacturers globally across the value chain. Join hundreds of pioneering companies from over 40 countries that are already part of our program. Our team will be there to support towards certification and provide access to exclusive benefits and opportunities. Read testimonials from our community below.
"By 2030, we aspire to be net carbon positive by creating Cradle to Cradle Certified® Platinum carpets in closed loops by turning waste into resources. To get there, we are working with our suppliers to improve and develop new raw materials with a positive impact, and transforming our product design and production processes."
Jan Magdal Poulsen | Group Marketing Director
EGE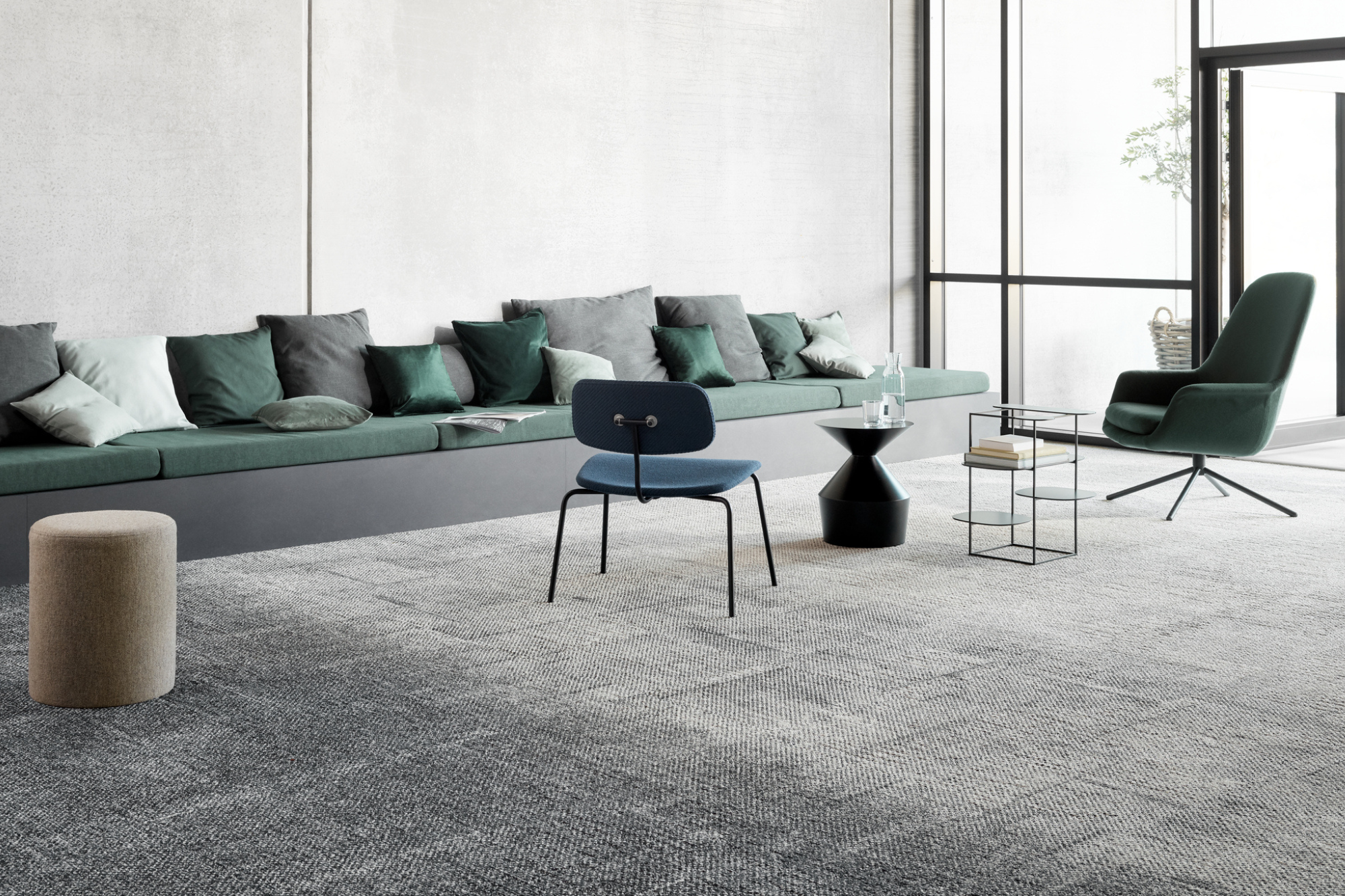 "The C2C Certified® framework puts products through a robust ingredient hazard and exposure assessment, which provides an independent assessment and sets a benchmark for our formulators. The standard's focus on continuous improvement and its holistic category requirements also align closely with our upcoming sustainable value strategy."
Chuck Crawford | Chief Innovation Officer
Gojo/Purell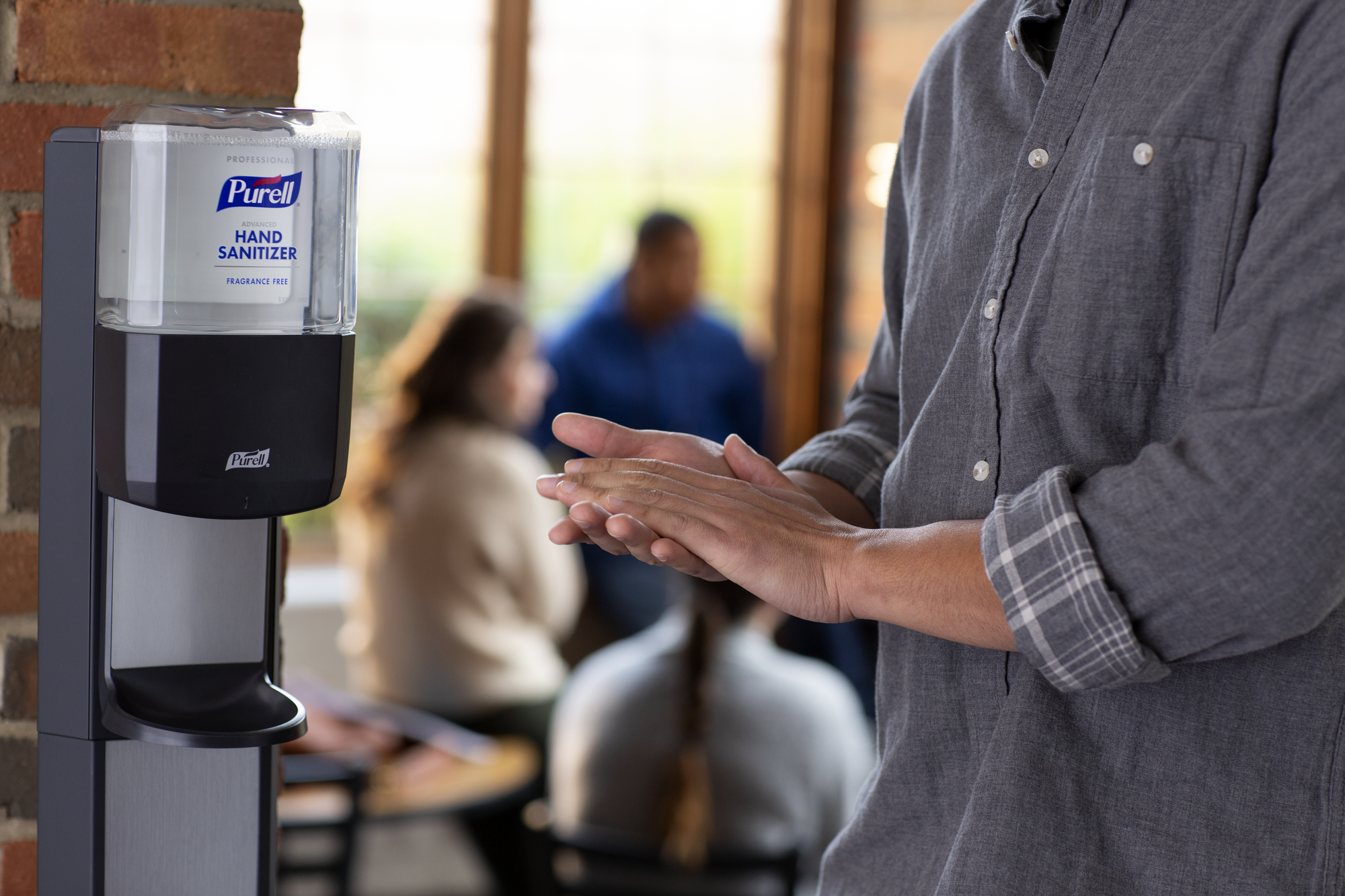 "The high ambition of Cradle to Cradle Certified® fits perfectly with our Circular for Zero ambitions on circular products – from the sourcing of raw materials to the end of product life. We are extremely honored to be the first company in the world to achieve certification in accordance with Cradle to Cradle Certified Version 4.0."
Dorethe Nielsen | Vice President Corporate Environmental Strategy
Novo Nordisk