Brands & Manufacturers
Our growing community embraces over 500 brands and manufacturers that share the vision of a world powered by products that are safe, circular, and made to enable a healthy, equitable and sustainable future.
Whether they have integrated certification across an entire product portfolio or pioneered first to-market innovations in certified products, these companies use the Cradle to Cradle Certified® Product Standard as a guiding light to enable progressive innovation and transformation across their internal systems and value chains. Their accomplishments are proof that the shift to a circular economy is already happening.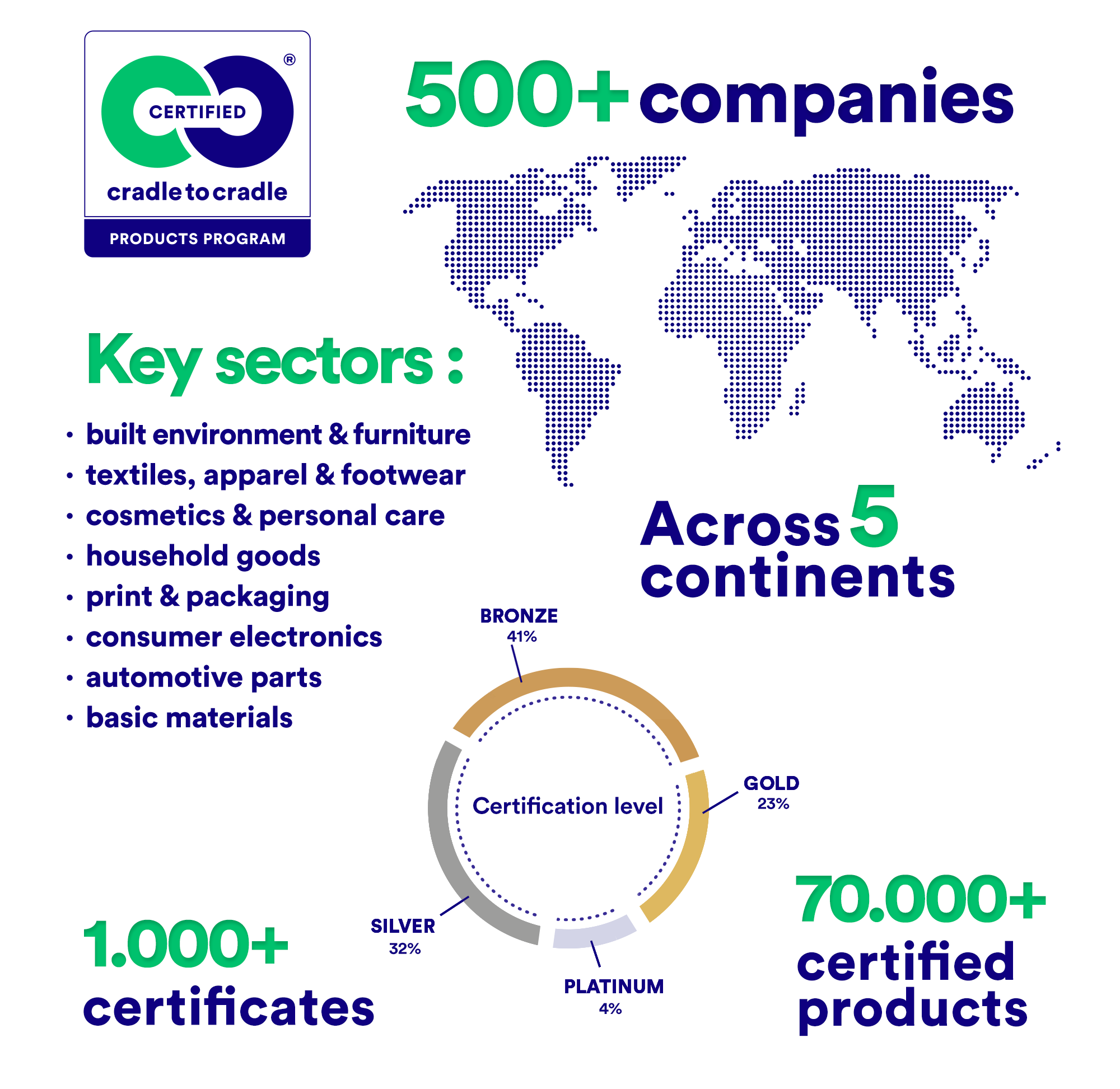 Companies
Discover all the companies that are currently in our Community. Will you also join?