Glass partition walls
Plan Effect Systeemwanden B.V.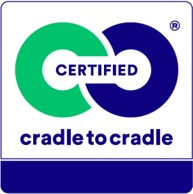 Silver
| | |
| --- | --- |
| Certification Number | 5161 |
| Valid until: | 24 January, 2024 |
Product Description
The glass partition walls of Plan Effect are mainly used in an office environment to separate spaces. The wall systems consist of an upper and lower frame between which glass is placed. Depending on the type, a frame can also be placed on the sides. Several wall systems can be attached to each other and a door is included in the system.
This certificate covers the following products:
Glass Partition walls product group
Consisting of the following products:

PE-25 Glass-Concept
PE Frame door
PE Frame door double glazed
EGO
SKYE
PE-100 Monobloc
Serenity
Serenity door
Ten
PE Fully glazed door
Company Contact
Where to Find
Other products in this category