Buzon Screw Jack Pedestal
Buzon Pedestal International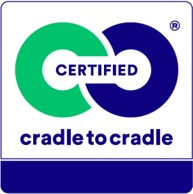 Bronze
| | |
| --- | --- |
| Certification Number | 5328 |
| Valid until: | 17 March, 2024 |
Product description
The pedestal is a height-adjustable support that can be used to build concrete, stone, ceramic tiles, wood decking, wood composite decking or gratings without the need for a mechanical fastening system. The pedestal is height adjustable by screwing and unscrewing its elements utilizing a threaded system. Placed under the floor finish of a terrace, the pedestal is designed to allow the concealment of pipes and cables, the efficient drainage of rainwater, easy access to the waterproofing membrane for maintenance as well as the ability to alter the type of floor finish.
This certificate covers
Buzon Screw Jack Pedestal. Please see the List of Certified Products for all products covered within the scope of this certificate.
Other products in this category