Aluminium Interior Accessories and Wardrobe Systems
Hermeta Metaalwaren B.V.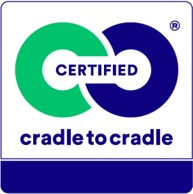 Silver
| | |
| --- | --- |
| Certification Number | 5808 |
| Valid until: | 08 August, 2024 |
Product Description
A collection of building and furniture fittings, hardware, interior accessories, and wardrobe systems made from aluminum. Components are available in a range of products and dimensions and colours.
This certificate covers the following products:
Aluminium products being Interior Accessories & Wardrobe Systems produced in the facilities of Hermeta Asperen, the Netherlands. Products fully originating from in situ moulding (Aluminium Al-45, Al-241, Al-231) and/or from extruded profiles (Aluminium Al6060, Al6063, Al6005A, Al6082).
Products can be anodised in a few colours or powder-coated in various RAL-colours. Products may include: (socket) screws of non-coated and IPEX or Pool-fix coated steel C1022, plastic rings, lids, buffers or plugs (PA-6, EPDM 70 shore black).
Other products in this category