Timeless fashion, responsibly made: Ralph Lauren's iconic sweater now C2C Certified®
Global leader in luxury lifestyle products, Ralph Lauren, demonstrates its increasing commitment to responsible fashion by introducing its first-ever Cradle to Cradle (C2C) Certified® Gold, Cashmere Sweater.
The crewneck sweater launched across Ralph Lauren's Men's Purple Label and Women's Collection brands in January 2023 is the first of five iconic Ralph Lauren products that the company has committed to have C2C Certified® by 2025.
In recognition of its efforts, specifically its work to re-engineer its iconic sweater for the C2C Certified Certification, Ralph Lauren was listed among the top 10 most innovative companies in North America in 2023 by Fast Company for "designing products that let customers pass down a healthier planet to the next generation". 
Ralph Lauren's enduring purpose is to inspire the dream of a better life through authenticity and timeless style — an approach that has allowed the fashion house to reinterpret its classics consistently, and now with an environmental edge. "Today, more than ever, we believe true luxury encompasses not only a product's beauty and quality, but how it was made and how it will endure," explained Katie Ioanilli, Ralph Lauren's Chief Global Impact and Communications Officer. "That's why we've created the industry's first-ever Cradle to Cradle Certified® luxury cashmere product, with plans to deliver four more verified icons by 2025."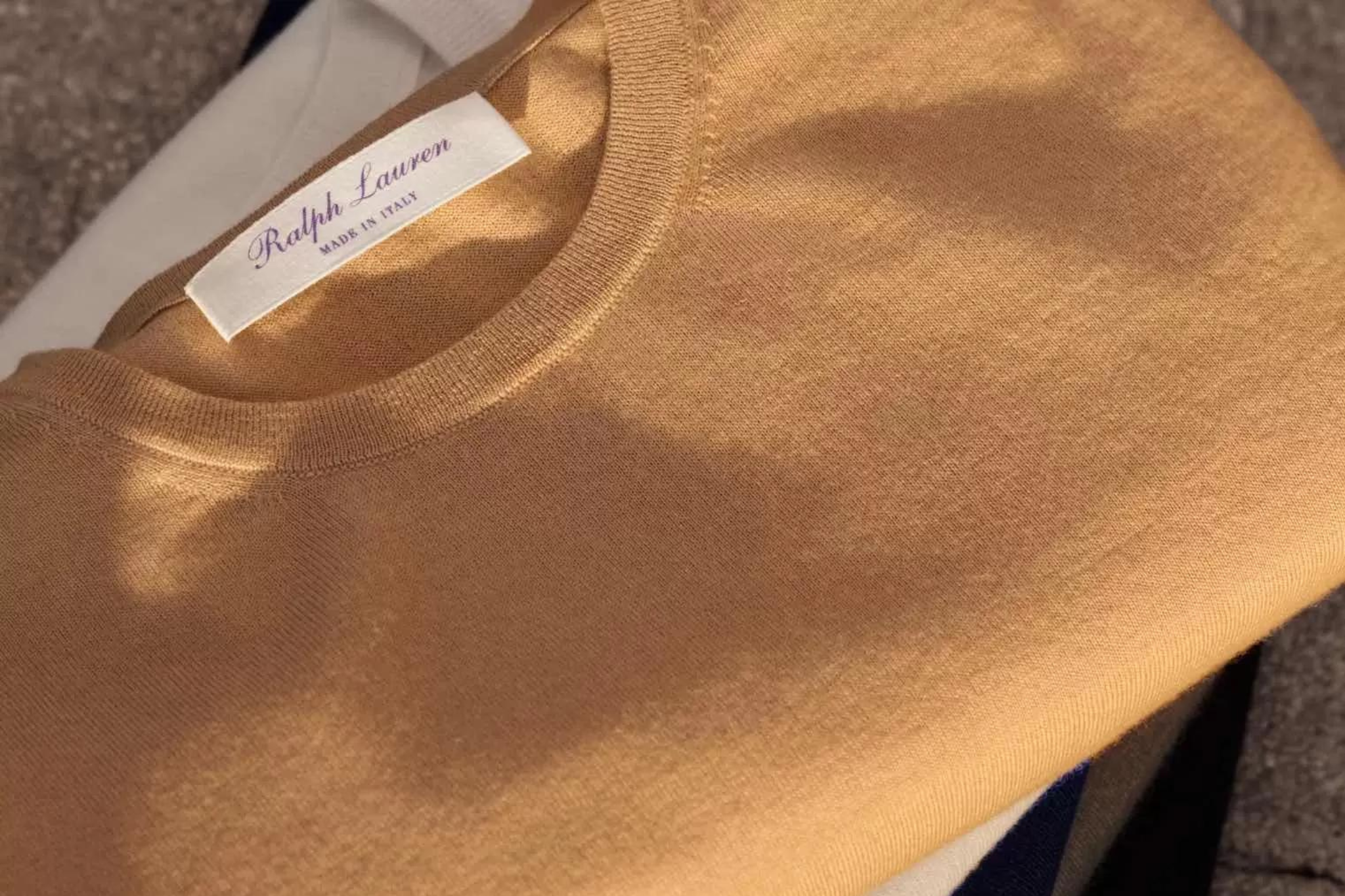 Reimagining Ralph Lauren icons for sustainability 
The C2C Certified® Gold cashmere sweater was analyzed through a multi-step certification process, reimagining every component of the iconic sweater, from the cashmere fiber to the rich dyes used in the label. Each garment is made with regenerative soil and water practices and can be recycled into a future one.
Reinventing the sweater also required collaboration with Ralph Lauren's circular value chain partners. Ralph Lauren sources its yarn from Italian mill Botto Giuseppe — the first Italian mill to achieve Cradle to Cradle Certified® natural wool and silk yarns, all certified at Gold level. 
To further augment the certification process, Ralph Lauren launched its Cashmere Recycling Program for 100% cashmere, in partnership with Re-Verso™, a leading textile production company that bridges science and technology to create a circular economy manufacturing system for high-quality wool and cashmere. The program, initially available in North America and Europe, allows consumers to ship their 100% cashmere items – from any brand – to Re-Verso™ in Prato, Italy to be recycled.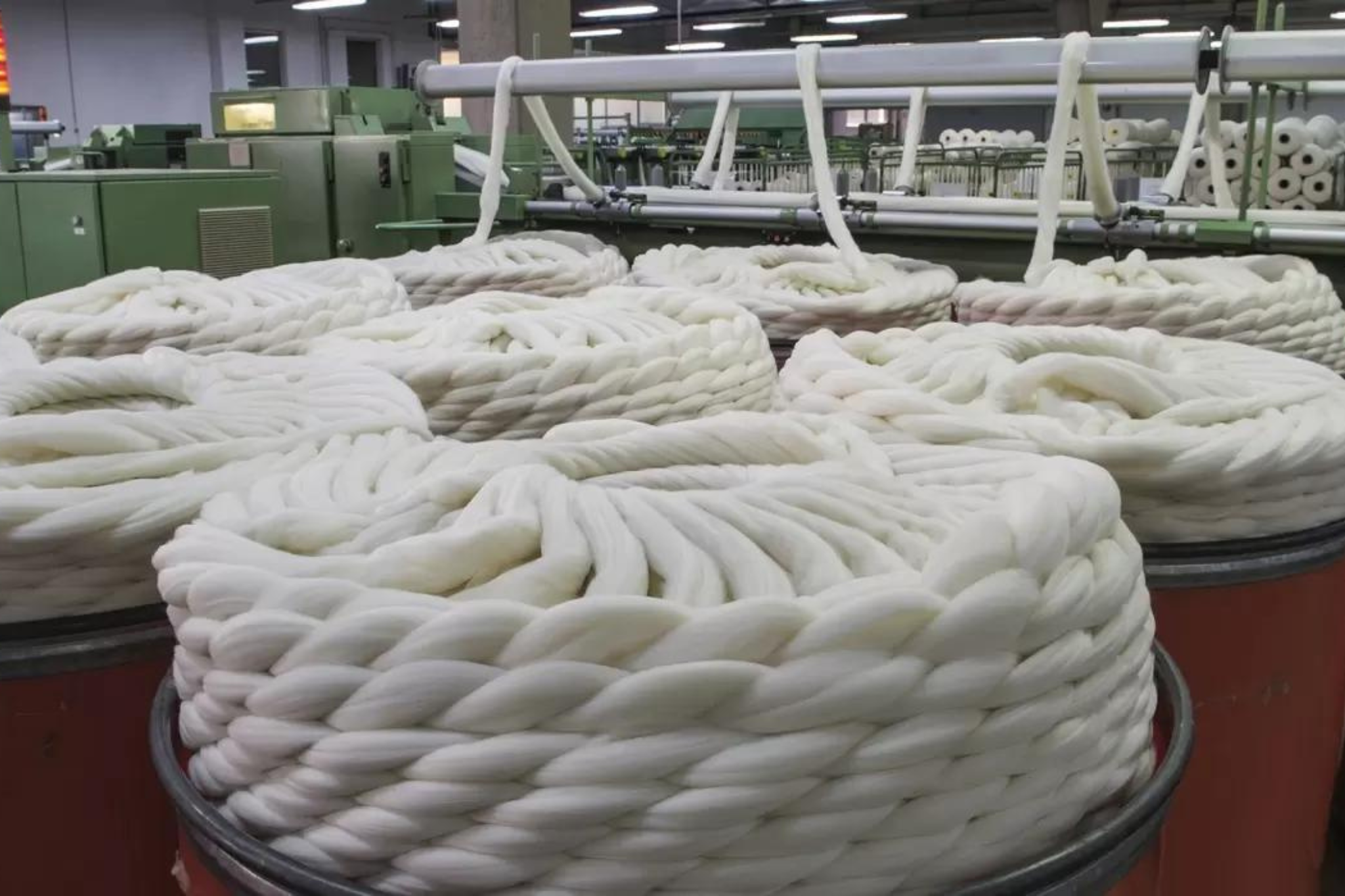 Ralph Lauren's journey towards more conscientious fashion
The C2C Certified® Gold cashmere sweater represents a continuation of Ralph Lauren's drive for conscientious, ethical fashion. In 2022, the company debuted a number of textile breakthroughs, including its RLX CLARUS® polo shirt for the 2022 Australian Open — the first polo shirt of its kind made with CLARUS®, a textile innovation from Natural Fiber Welding, Inc. that transforms natural cotton fibers into a breathable, high-performance fabric with moisture management and quick-drying attributes, avoiding the need for plastic-based synthetic fabrics like polyester and nylon.
It is Ralph Lauren's Timeless By Design approach to global citizenship and sustainability that ensures timelessness is embedded in the initial inspiration through to the products' every use, and re-use across generations. As part of this philosophy, the company has set a goal to implement circular principles into its design and development process by 2025. The Ralph Lauren Live On promise further builds on these commitments and the company's existing circularity strategy by enabling its past and future products to live on responsibly by 2030.  

Product details 
Available in Men's Purple Label and Women's Collection brands. 

Woven from fine cashmere fibers, dyed in rich hues and featuring a transformed signature label cut from organic cotton. 

The C2C Certified® Gold crewneck sweater is set to replace the original icon.  
 
Cradle to Cradle Certified®  
Cradle to Cradle Certified® products are awarded certification based upon their performance across five critical areas of sustainability: Material Health, Product Circularity, Clean Air and Climate Protection, Water and Soil Stewardship, and Social Fairness. Gaining C2C Certified® Gold signifies that the Ralph Lauren cashmere sweater has been responsibly made. The cashmere sweater also received a Platinum level C2C Certified Material Health Certificate™, which verifies that chemicals and materials used in the product are selected to prioritize the protection of human health and the environment, generating a positive impact on the quality of materials available for future use and cycling. 
 
About Ralph Lauren Corporation 
Ralph Lauren Corporation (NYSE:RL) is a global leader in the design, marketing and distribution of luxury lifestyle products in five categories: apparel, footwear and accessories, home, fragrances and hospitality. For more than 50 years, Ralph Lauren has sought to inspire the dream of a better life through authenticity and timeless style. Its reputation and distinctive image have been developed across a wide range of products, brands, distribution channels and international markets. The Company's brand names – which include Ralph Lauren, Ralph Lauren Collection, Ralph Lauren Purple Label, Polo Ralph Lauren, Double RL, Lauren Ralph Lauren, Polo Ralph Lauren Children and Chaps, among others – constitute one of the world's most widely recognized families of consumer brands.