Alberto Candiani on C2C Certified® becoming a quality seal for the textile and fashion industry
Alberto Candiani is at the helm of family-run company Candiani Denim, one of the world's most sustainable and innovative denim mills, established in 1938 in a small Italian town near Milan, today producing for many prestigious names in the fashion market.
In spring 2022, Candiani Denim achieved Cradle to Cradle Certified® Gold for ReSolve, a family of fabrics made with GOTS certified organic cotton and innovative Roica™ V550 stretch yarn. The company also recently launched Coreva, a stretch denim that they hope to certify in the near future, winner of Draper's Sustainable Textile Award and Positive Luxury Innovation of the Year Award.
Following in the footsteps of three generations of premium denim crafting masters, Alberto is committed to being a leader in the industry's sustainable revolution and carrying on his family's legacy through sustainable and circular denim innovation.
We asked Alberto about the role of Cradle to Cradle Certified® in his company's sustainability journey and his vision for the future of the industry.
How is Cradle to Cradle Certified helping Candiani Denim make safe, circular and responsible products?
Cradle to Cradle Certified is a process. It's a certification process. It's not just about the end product. Of course, that's the end result, but the process is what really helps you improve. Improvement, in my opinion, is a necessary step towards innovation. You have to improve your own processes; you have to improve your own products in order to innovate them properly. Cradle to Cradle Certified creates a guidance towards this path, and it does it in the internal systems, obviously. It does it with the supply chain as well, because you obviously want to research better ingredients and better elements in order to complete those processes and those products. So, it's good mirroring: we already know we're doing something good, but having this path laid out by Cradle to Cradle Certified, makes the mirroring something really good for a company like mine and for many other companies, in order to achieve those results.
What value does the certification bring to your company?
The certification itself is not a prize. It's something that you have to pursue, and you have to achieve. And again, that's a process that makes you learn about things, that helps you innovate your processes, your product, but also helps you evolve your company mindset around the idea of creating better products. Once you do it, it's rewarding. So, once you achieve better practices, and Cradle to Cradle Certified covers that better practice with the quality seal, that's an award in a way, and that's reassuring also, because it is something which defines you as a player of that league. You're now playing a different type of league, with different types of rules, because the Cradle to Cradle Certified rules can be quite difficult sometimes.
But, you know, once you do it and you get it done, that's a big accomplishment. So, the value of the certification stands as a big reward for all the effort that went into the process.
How is the Cradle to Cradle Certified Product Standard bringing change in the textile and fashion industry?
The Cradle to Cradle Certified Standard brings to the fashion industry clarity in the first place. The certification is something which is very difficult to accomplish, but very simple to understand. And the fashion industry requires that simplicity in order to translate certain values to the end consumer, who's now interested in sustainable practices, and just wants to know more and more about the product itself.  Fashion is a very particular industry, where it is all about certificates right now.
But it depends on, you know, what certificate we're talking about. And, when you get Cradle to Cradle Certified, it's just clearer than any other certificate out there. So, I believe the fashion industry - that requires simplified messages sometimes - can actually find in the Cradle to Cradle Certified Product Standard all the layers it needs: a more technical layer, but also a layer which is more accessible to the industry and to the end consumer as well. So, the fashion industry is probably lucky now to access such a specific certification.
Also, working in textile and fashion, I see the Standard becoming a quality seal. There's a hidden value there, which is mostly related to the authenticity of the certified product you make. Once you get that Cradle to Cradle Certified stamp, it really immediately confers extra quality and extra value. So, it defines that better quality and, thanks to the Cradle to Cradle Certified Standard, I believe the fashion industry has now probably a better understanding of what quality really means, because once they actually access the Standard, they actually access all the information they need to understand what's good and what's not, basically.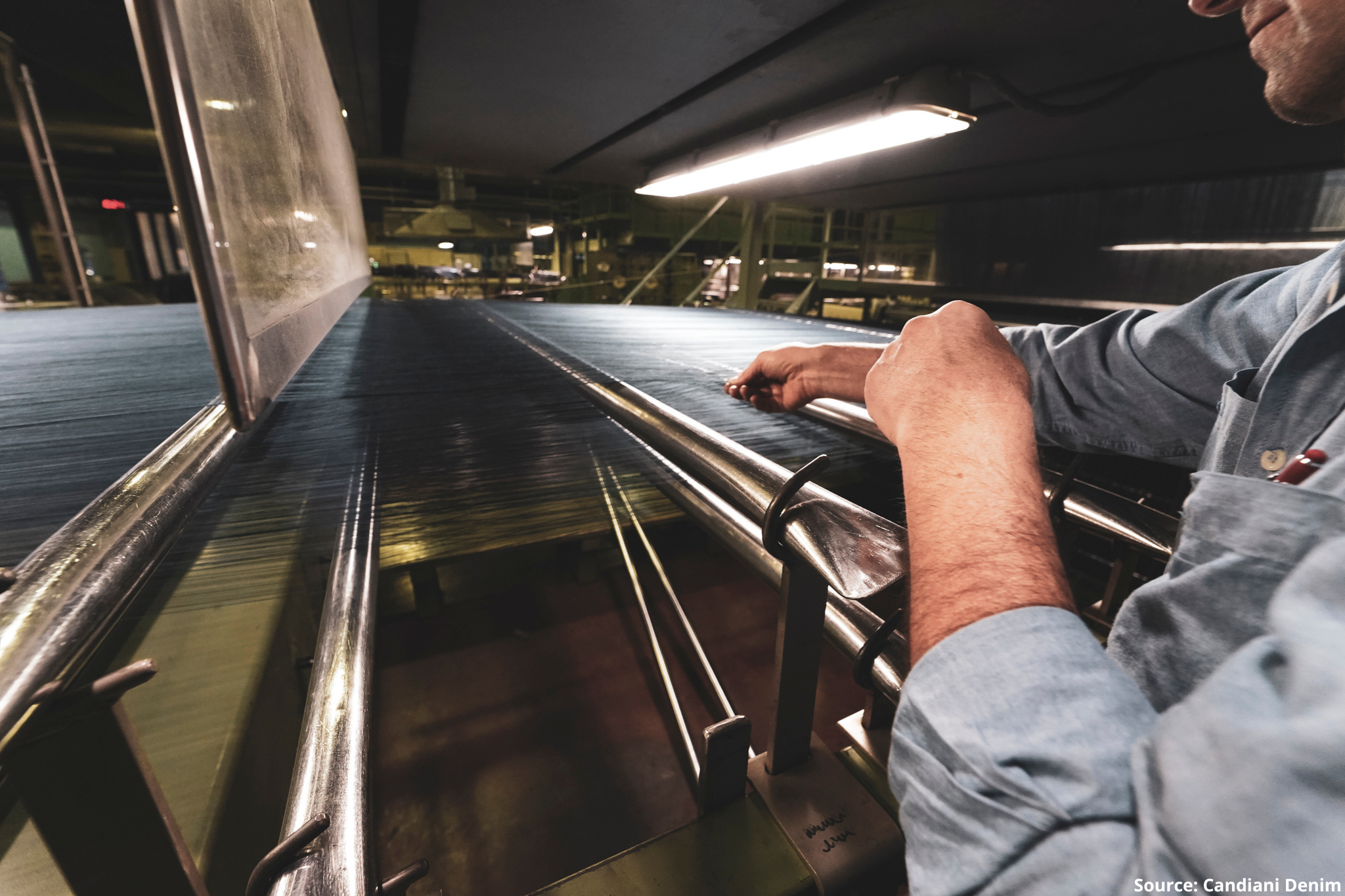 What does "made for tomorrow" mean for you and your company?
Working in textile and fashion, we always make things for tomorrow. It's a seasonal business in which you always work for not even the next season, but two seasons ahead. So, to us, "made for tomorrow" is part of our routine, but what's also part of our routine is "tomorrow do something better than today". And that's just a principle that stands behind innovation. And again, you just want to make a better product. But nowadays, better doesn't simply mean nicer, i.e., with cooler aesthetics. Better means a cleaner product. And of course, it takes time to develop it. And of course, you develop it today to be successful tomorrow.
What's your advice to companies that are considering starting the Cradle to Cradle Certified journey?
My suggestion is to be a little patient for sure, but also to take this opportunity to mirror themselves, to mirror their companies, their processes, and their products, because everyone thinks they're doing the right thing, and most companies are. But I believe that comparison with the certification process itself is what really puts you in the right track, in order to achieve and accomplish what you aim for.