21-22 June 2023
New York City
Sustainable Apparel and Textiles Conference USA
This two-day business conference will address how brands can adapt practices to deliver on ambitious commitments and growing stakeholder expectations.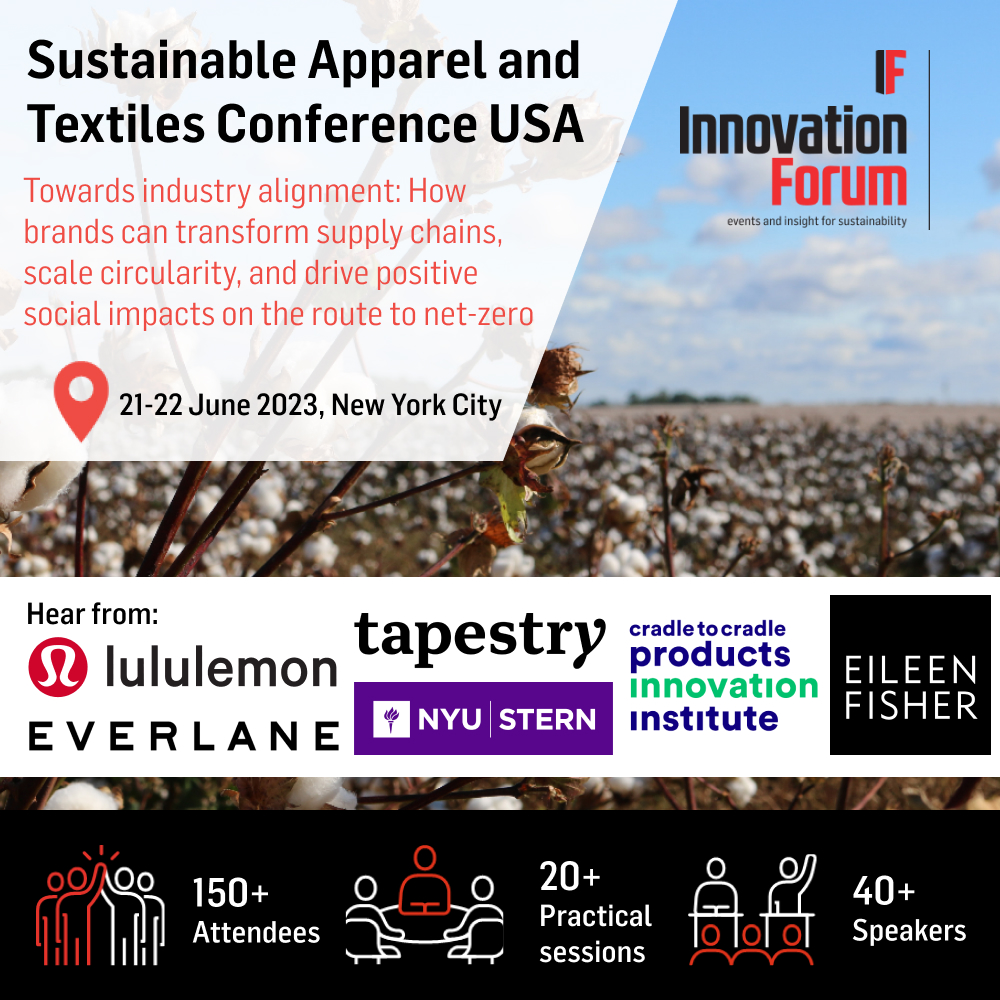 The Sustainable Apparel and Textiles Conference will equip delegates with the best practice and guidance to develop net-zero strategies, transform supply chains, manage consumer communications, scale circularity, reduce waste, and drive positive social impacts. The conference will have focused debates and practical working sessions on:

Climate action
How apparel brands can develop a clear roadmap to net zero, implement regenerative and nature-positive approaches, and take more urgent action on climate

Circular systems
The leading technologies and approaches to implement true circularity and the solutions that can drive scale

Factory engagement and manufacturing
Brand and factory perspectives on how best to transform factories and the manufacturing process to ensure sustainable and ethical supply

Social impact
How to tackle the challenges in ensuring a truly ethical supply chain and delivering a clear, positive impact for workers

Monica Becker, our Institute's Director of Market Transformation, will be moderating the session on greenhushing and greenwashing alongside expert speakers.
Join senior representatives from Carhartt, Lululemon, Conservation International, Sustainable Apparel Coalition, Everlane, and many more. For full agenda and speaker details, visit the Innovation Forum website and follow Innovation Forum's LinkedIn for updates.
Use code 'SAC10' at checkout for 10% discount on conference passes.