Porcelain Stoneware Slabs
Iris Ceramica Group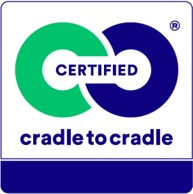 Silver
| | |
| --- | --- |
| Certification Number | 5397 |
| Valid until: | 17 April, 2024 |
Product description
Porcelain Stoneware Slabs for internal and external walls and floorings, countertops and furniture, designed to combine performance with distinctive aesthetic and functional style, that meet the requirements of consumers, architects, interior designers and builders. Sizes ranging from 328x154 cm to 20x20 cm, with different thicknesses, surface finishes and effects.
This certificate covers
Porcelain Stoneware Slabs. Please see the List of Certified Products for all products covered within the scope of this certificate.
Filed under
09 00 00 - Finishes, 
Other products in this category