K-13, SonaSpray, and Thermocon Spray-on Thermal and Acoustical Finishes
International Cellulose Corporation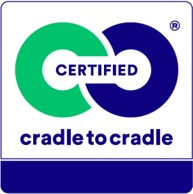 Bronze
| | |
| --- | --- |
| Certification Number | 5023 |
| Valid until: | 14 March, 2024 |
Product description
Spray-applied thermal and acoustical finish systems designed to conserve energy and reduce noise in commercial building projects. These products are typically applied to ceilings and walls and serve as exposed interior finishes. Installed by a network of licensed applicators trained by International Cellulose Corporation, these products are spray-applied to common construction substrates and are designed to adhere to complex surfaces such as domes and vaulted ceilings. These products are made in the United States from cellulose fibers and are available in a range of textures and colors.
This certificate covers
K-13, SonaSpray "fc", SonaKrete, Ure-K, SonaSpray, SonaSpray K-13, SonaSpray FC, SonaSpray FCX, SonaSpray SP, Thermocon,Thermocon SB, Thermocon FC, Thermocon FCX
Excluded: Color variations obtained from the following pigments: Violet ER02, 1522 Bon Maronn, First yellow PGX-01, brown 772BN, red/orange RA18B, Phtalo blue pck-2000, Milori blue, phtalo green 787, red iron oxide, and Verdacol red 3571

This certification is considered provisional pending completion of the manufacturing facility site visit, which was postponed due to 2020-21 global travel restrictions.
Documents
Cradle to Cradle Certified® Certificate
Other products in this category