Holonite Zilver
Holonite B.V.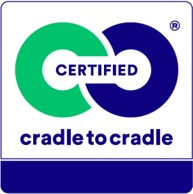 Silver
| | |
| --- | --- |
| Certification Number | 6013 |
| Valid until: | 31 January, 2025 |
Product Description
Holonite is a cast composite stone product for the building industry. Holonite provides doorsteps, window sills, wall covers, and façade elements for both interior and exterior use. The products are designed to be waterproof, durable, insensitive to frost and chemical exposure, and require virtually no maintenance. A Holonite product can be returned to Holonite at the end of its product life cycle, where it can be recycled into new building elements.
This certificate covers the following products:
This certificate covers the following products: Holonite: 1 Wit, 1-V Wit-V, 10 Terra, 107 Zwart, 11 Zandgeel, 11-V Zandgeel-V, 12 Sabbia, 13 Savona, kleur 6, 14 Natura roodbruin, 5-V Natura roodbr-V, 15 Natura zwart,15-V Natura zwart-V, 16 Natura zandgeel, 16-V Natura zandgeel-V, 20 Donkergrijs, 20-V Donkergrijs-V, 21 Natura donkergrys, 21-V Natura donkergr-V, 22 Misto, 22-V Misto-V, 23 Bruingrijs, 23-V Bruingrijs-V, 24 Marrone, 25 Bruingrijs natura, 25-V Natura bruingr-V, 5 Aardebruin, 5-V Aardebruin-V, 6 Lichtgrijs, 6-V Lichtgrijs-V, 7 Antraciet, 7-V Antraciet-V, 8 Tarente, 8-V Tarente-V.
Other products in this category