ElectroShade® iQ2 AC + DC Motorized Shade Systems
Mecho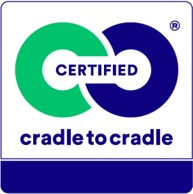 Bronze
| | |
| --- | --- |
| Certification Number | 4776 |
| Valid until: | 16 March, 2025 |
Product description
Mecho's ElectroShade motorized roller shade systems utilize patented technology designed to provide power and performance to create an optimal shade lift experience that is smooth and quiet. The ElectroShade® iQ2 Motorized Shade Systems is available with DC or AC motors. The motors are capable of raising roller shades as large as 600 sq. ft. They include networked components and flexible control options designed to be configured for on-or-off-site operation and to maximize building and occupant performance.
This certificate covers
ElectroShade® iQ2 AC + DC Motorized Shade Systems. This certificate does not cover assemblies that require metal conduit power connection, guide cables, idle cables, or drive cables.
Filed under
12 00 00 - Furnishings, 
Other products in this category