blaugelb Triotherm+ Profiles
Meesenburg Großhandel KG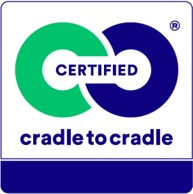 Silver
| | |
| --- | --- |
| Certification Number | 5544 |
| Valid until: | 26 September, 2024 |
Product Description
Profiles made out of extruded polymer. A major area of application of the blaugelb Triotherm+ profiles is for extending the masonry jamb in the insulation layer of the façade, as the load-bearing, dimensionally stable installation surface for the assembly parts to be fitted.
This certificate covers the following products:
This certification is considered provisional pending completion of the manufacturing facility site visit, which was postponed due to global travel restrictions.
Other products in this category