Nofisol Acoustical Products
Nofisol Group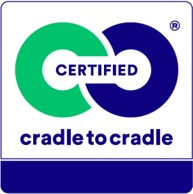 Silver
| | |
| --- | --- |
| Certification Number | 4904 |
| Valid until: | 05 Aug, 2023 |
Product Description
NOFISOL® Barriers are specifically developed to seal the gaps above lightweight partition walls and below raised floors. The use of NOFISOL® Barriers boards is intended to improve the longitudinal noise insulation (room-to-room) inside of a building. Direct Sound Insulation of the NOFISOL® Barriers is possible up to 47 dB. In case of fire resistance demands, NOFISOL® Barriers can fulfill these requirements up to EI60. NOFISOL® Seal S is a non self-supporting stonewool slab sealed in a black HDPE foil. The acoustical panels can be used on top of a suspended ceiling and/or in a wall to improve the overall room acoustics.
This certificate covers the following products:
- NOFISOL® Standard barriers
- NOFISOL® High value dB
- NOFISOL® eXtreme
- NOFISOL® Seal "S"

Specific product types/variations are listed in the product spec sheet.
Other products in this category