Rebuild
Rebuild is the technology and innovation summit for buildings that drives and promotes the change in the construction model towards industrialization, sustainability and digitization.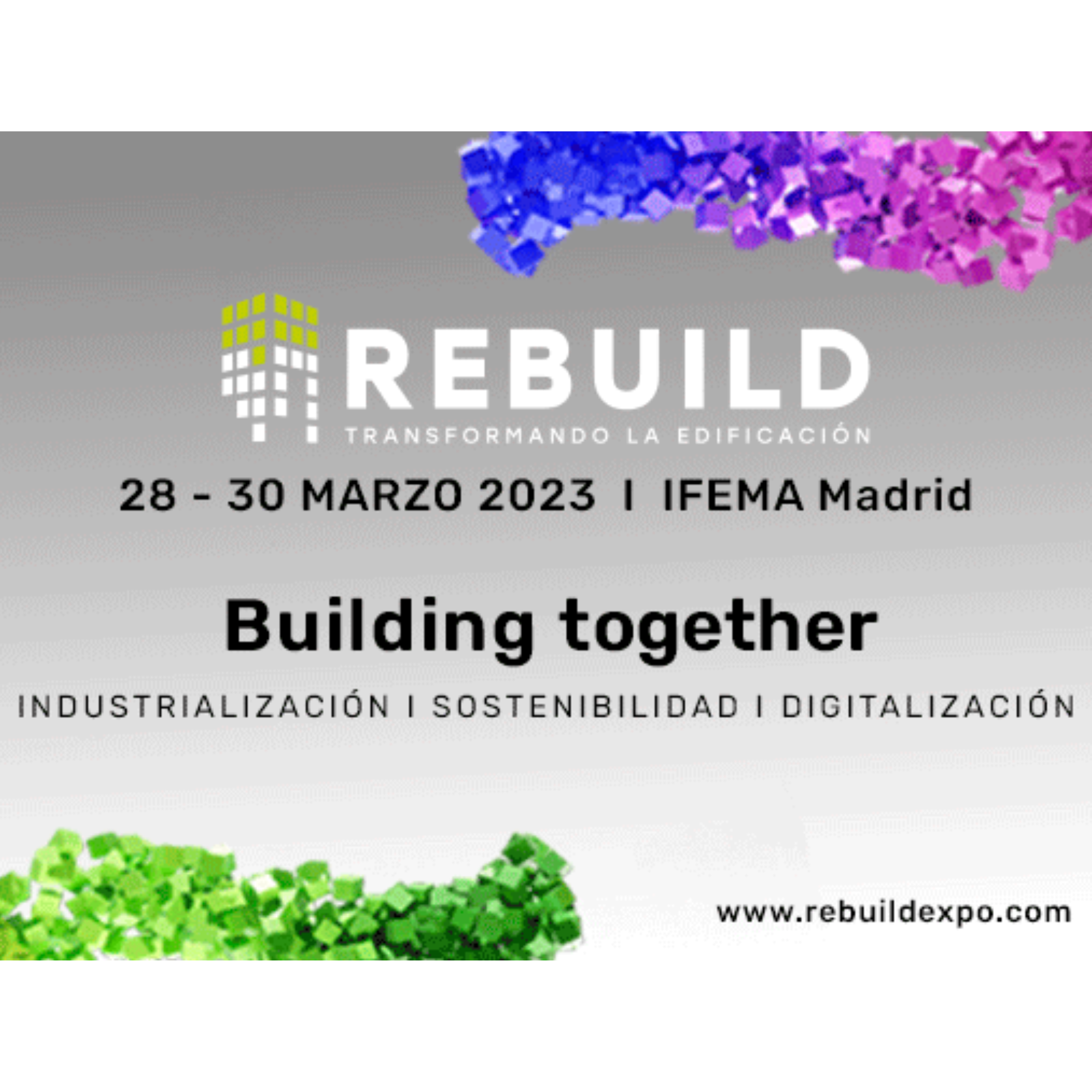 For the second year in a row, we have partnered with Rebuild Madrid to promote buildings at the confluence of new materials, industrialization, design, digitalization and sustainability.
Over 20,000 architects, builders, developers, technical architects, engineers, installers, designers, and more, will attend to discover the latest materials, solutions, and construction systems of the more than 400 exhibiting firms. Additionally, the National Congress of Advanced Architecture and Construction 4.0 will host a knowledge forum in which more than 560 international and vertical experts discuss challenges of new constructions and draw the roadmap for the next decade, with a specific agenda for each professional profile and industry segment.
Join us in Madrid from 28 to 30 March.