Sputter Coated Float Glass
Guardian Europe S.á.r.l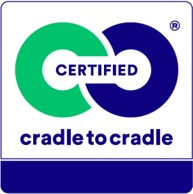 Bronze
| | |
| --- | --- |
| Certification Number | 5406 |
| Valid until: | 08 November, 2024 |
Product description
Guardian ClimaGuard® product solutions are designed specifically for the home -- whether it's for windows, doors, skylights or conservatories. The glass can be tailored to suit specific climates, performance expectations, and styles. Guardian SunGuard® solar control solutions are designed to optimize the ratio between light transmission and solar factor with high thermal performance. They are intended for use in glazed façades, windows and roofs where natural daylight needs to be maximised while reflecting the optimum amount of solar heat away from the glass. Guardian SunGuard® glass offers a wide range of performance and aesthetics.
This certificate covers
Guardian Sun®, Guardian ClimaGuard®, Guardian Clarity™, Guardian Brilliance®, Guardian® Dielectric Mirror, ThermaGuard®, Guardian SunGuard® (SunGuard® Extra Selective, SunGuard® SNX 70, SunGuard® SuperNeutral®, SunGuard® High Performance, SunGuard® High Durable, SunGuard® Solar, SunGuard®)

Please see the List of Certified Products (available on the Cradle to Cradle Certified Product Registry) for all products covered within this certificate.
Filed under
08 00 00 - Openings, 
Other products in this category