Guardian LamiGlass®
Guardian Europe S.á.r.l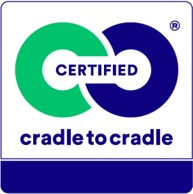 Bronze
| | |
| --- | --- |
| Certification Number | 5407 |
| Valid until: | 08 November, 2024 |
Product description
Laminated glass is produced when two or more glass lites are permanently bonded with one or more plastic interlayers (PVB) using heat and pressure. The glass and interlayers can be a variety of colors and thicknesses. Guardian LamiGlass® can be used in many applications including curtain walls, facades, windows, overhead glazing, partitions, balustrades, floors, doors, furniture, aquariums, art galleries and museums. Guardian LamiGlass® Acoustic is Guardian's laminated glass with an advanced interlayer designed to improve performance in sound reduction. Guardian LamiGlass® Acoustic can be used in applications ranging from residential housing to public buildings such as airports, hospitals, hotels and educational facilities -- anywhere noise can affect occupant's comfort.
This certificate covers
Guardian LamiGlass®, Guardian LamiGlass® Colour, Guardian LamiGlass® Acoustic

Please see the List of Certified Products (available on the Cradle to Cradle Certified Product Registry) for all products covered within this certificate.
Filed under
08 00 00 - Openings, 
Other products in this category