Ready-Mix Concrete C.C.B.
Compagnie des Ciments Belges SA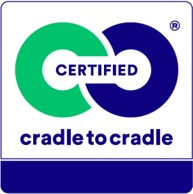 Silver
| | |
| --- | --- |
| Certification Number | 5519 |
| Valid until: | 11 Jun, 2023 |
Product Description
Concrete is a multi-faceted building material composed of cement, aggregates, water and admixtures.
This certificate covers the following products:
This certificate covers the following Ready-Mix concrete products manufactured in Belgium in Brussels and Ghislenghien, and in Noyelles-lès-Seclin, France.

C-Agri, C-Build, C-Road, C-Polidal, C-Décor, C-Pile, C-Light, C-Tech, C-Green

This certification is considered provisional pending completion of the manufacturing facility site visit, which was postponed due to global travel restrictions.
Other products in this category