BERA Gravel Fix®
Bera B.V.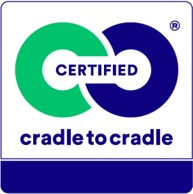 Silver
| | |
| --- | --- |
| Certification Number | 4572 |
| Valid until: | 30 November, 2023 |
Product Description
BERA Gravel Fix® is a stabilization system for gravel, sand, or soil. With its hexagonal honeycomb-like structure of polypropylene cells, BERA Gravel Fix® is designed to provide a strong and stable sub-base for the professional application of gravel on paths, driveways, car parks, and roofs. The product is designed to be recyclable at end of use. It is designed to facilitates a strong and porous surface for residential and urban projects, after professional installation. Applications include: landscaping of urban areas, residential villa gardens and terraces, parking and gravel driveways, service access routes.
This certificate covers the following products:
- BERA Gravel Fix Pro
- BERA Gravel Fix Lite
- BERA Gravel Fix Smart
Company Contact
Where to Find
Other products in this category