Ball Aluminum Cup
Ball Corporation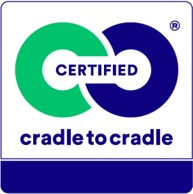 Bronze
| | |
| --- | --- |
| Certification Number | 5189 |
| Valid until: | 21 February, 2024 |
Product Description
Aluminum cup for cold drinks designed to be lightweight yet sturdy, refillable, and recyclable. The Ball Aluminum Cup is available in a variety of sizes and can be found online, at retail stores, and at major sports and entertainment venues.
This certificate covers the following products:
Ball Aluminum Cup. Available with customer-specific prints and in four sizes: 9oz, 16oz, 20oz, and 24oz.
Company Contact
Where to Find
Other products in this category