Kitchen Hygiene
Greenspeed B.V.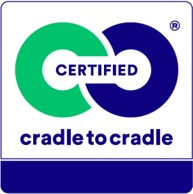 Gold
| | |
| --- | --- |
| Certification Number | 4659 |
| Valid until: | 27 Jul, 2023 |
Product Description
Kitchen Hygiene is a group of cleaning products including kitchen degreaser, washing-up liquid, cream cleaner, kitchen spray and maintenance spray for stainless steel all for professional use. Strong Clean – A cleaner and degreaser designed for cleaning moderately to heavily soiled water-resistant surfaces Inox Polish – A perfumed maintenance spray for stainless steel Spray Clean - A ready to use kitchen spray Citop Zero - A concentrated, perfume-free washing-up liquid. Citop Zero is designed to clean all dishes and to cut through grease without excessive bubbles Cream Clean - A mildly abrasive cleaner. It is suitable for cleaning heavily soiled, scratch-resistant surfaces
This certificate covers the following products:
Citop Zero (1L-5L), Cream Clean, Spray Clean (0.5L-5L), Strong Clean, Inox Polish

This Product group was exclusively assessed for use by professionally trained workers in the proper handling and use of protective equipment for substances with skin and eye irritant potential.
Other products in this category